Forest fragmentation
I study how forest fragmentation affects plant and animal communities focusing in particular in the mutualistic and antagonistic interactions that link them together. My research aims at untangling the contribution of the different components of the process of fragmentation, e.g., decrease in patch size, edfe effects or increased isolation. I have conducted research on this topic in Spain, Chile, Australia and Brazil.

---
Selective logging
My research within the island of Borneo focuses on the impact of selective logging and oil palm conversion on biodiversity and species interactions. The aim of this research is to find cost-effective methods of protecting the maximum levels of biodiversity and ecosystem services, e.g., carbon storage or wood production.



---
Agricultural expansion and ecosystem services
Although much of my research points towards fundamental differences between primary and disturbed habitats, my results also suggest that some of these disturbed systems still represent important repositories of high conservation value as well as providers of important ecosystem services. This therefore represents an opportunity to finance the conservation of natural ecosystems​ across human-dominated landscapes, through the valuation of the important ecosystem services they provide.
---
Mass-flowering crop effects on wild pollinators
The expansion of mass-flowering crops has been shown to affect pollinator communities by attracting many pollinators during flowering peak. The transfer of pollinators from natural habitats to crops can have cascading effects for plant reproductive success through the loss of the pollination service. In addition, agricultural practices such as the increasing use of honeybee hives to ensure crop pollination have strong negative effects for other pollinator species and result in direct reductions in the reproductive success of wild plant species.
Powered by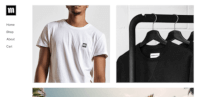 Create your own unique website with customizable templates.